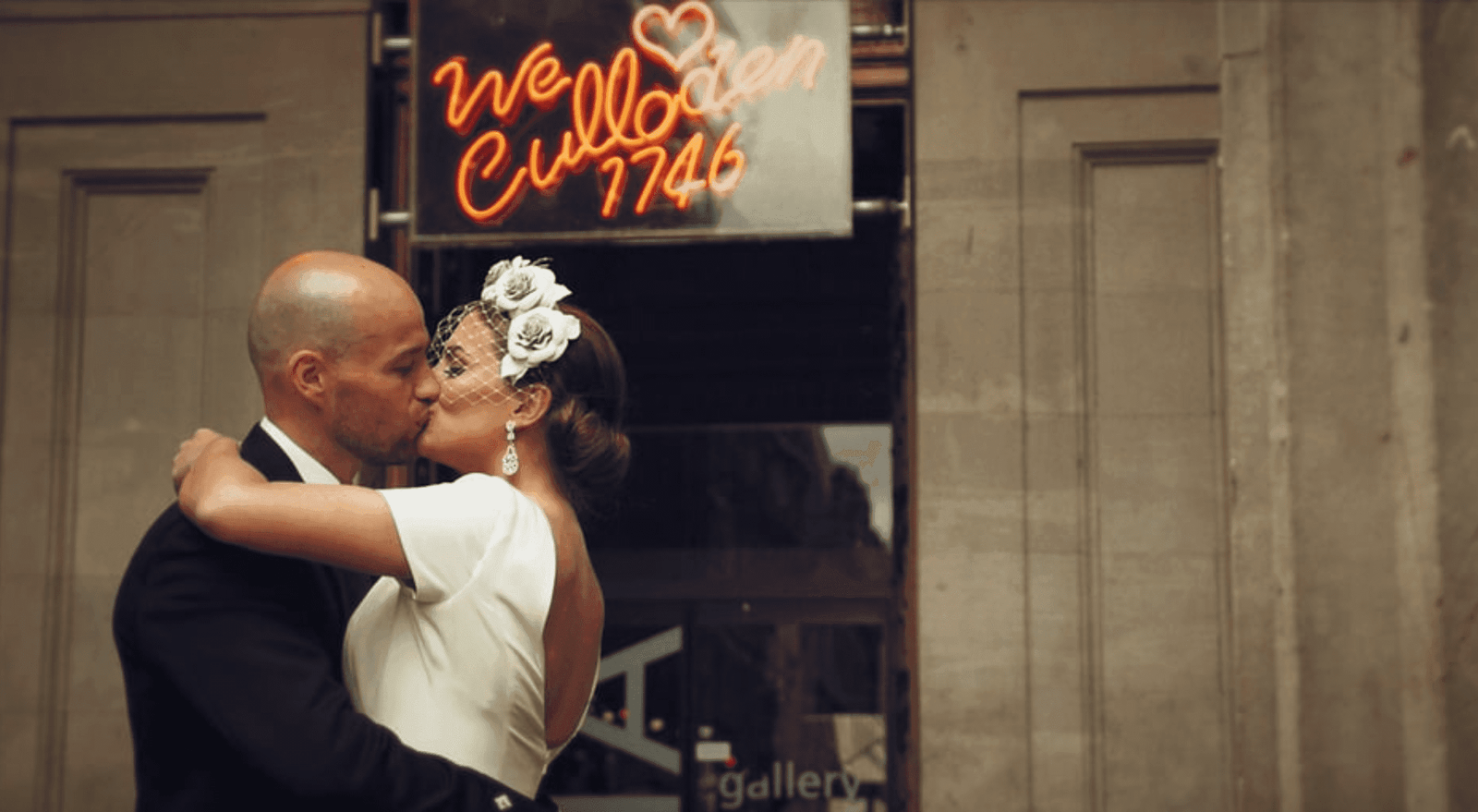 In a recent *poll, 100 brides to be were asked why they didn't want a wedding film. The top answer in our survey said:
'I've got a photographer, I don't need a videographer'
We totally get it. People want photos to hang on their wall, to put into nice albums. But having one, doesn't mean you can't have the other.  (*Ok, so we made the poll up, but you get the jist)
In fact, videography and photography are completely different and really shouldn't be pitted against each other. So here are just five reasons why a quality wedding film will be the best decision you make (after saying yes in the first place! J )
We know it's a cliché, but your wedding day will literally be one of the fastest days of your life. Everything will literally pass in a blink of an eye. A professional wedding film means that all of this is captured for you to enjoy again and again and again! Wedding films are beautifully crafted works of art, as unique as the couple getting married. The days of Uncle Bob standing up the back of the church, using his shaky hand-held camcorder are long gone, replaced by state of the art cameras and sophisticated filmmaking.
We are there when you are not. There will be large chunks of your own wedding that you miss, probably because you are getting your professional photos taken. We can supply an extra cameraman to capture all of the moments you miss, giving you an opportunity to relive every moment and appreciate all of the details, to see your guests laugh and reap the benefits of your many months of wedding planning.
We capture the emotion of the day – discreetly. At Gryffe, we are very discreet but we're always there to record every tear shed and every laughter peel. One of the biggest compliments we get from happy couples is that they weren't even aware of us! Our equipment is very compact and, because the quality is so good, we are able to position ourselves further back and zoom in – meaning that your guests won't even realise they are being filmed! We also don't use big obtrusive lights.
Memories will fade over time but a professional wedding film will help keep your big day fresh in your mind for decades to come. That's why it's also vital that you choose a videographer who uses state of the art technology to ensure your wedding is future-proofed, that way your children and grandchildren can also enjoy the film. At Gryffe Weddings, we shoot in 4K and, as well as our clients being issued with a DVD or USB as standard, we can upload your film onto an online platform – which has the capabilities of a DVD (menu, scene selection etc) but can be watched anywhere on any device! This solves the age old problem of the scratched DVD disc!
Finally, and perhaps crucially, for many couples their wedding film isn't about them. It's about their family and wedding guests. It's a perfect opportunity to get wonderful footage of family members – young and old – to cherish forever.
I know we're biased, but we would urge any couples planning their wedding to seriously consider getting it filmed. And, as much as we would love you to book with us, we'd advise that you watch lots of different wedding films from different companies to give you an idea of the style of film-making you like best. We'd also suggest that you get this booked sooner, rather than later – especially in the Summer months as these dates get booked up quite far in advance.